CHANGING YOUR PASSWORD
When you first log in, please immediately change your password.
You can do this by clicking on "MY PROFILE" link in the navigation area, located on the left side of the screen.+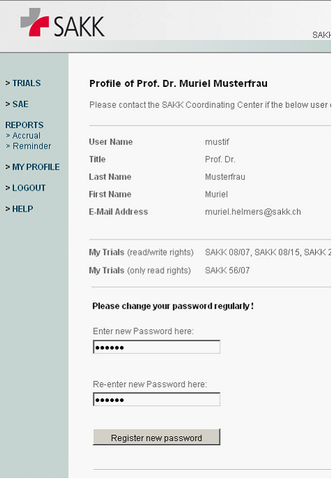 Here you will be asked to enter your new password twice, to ensure you don't accidently misspell.
Now simply press the "Register new password" button and the changes will be saved.
For security reasons, please change your password regularly.
On this screen, you can also see the contact details we have registered for you. You can see if your e-mail address is correct, and if you have authorization for all your trials.